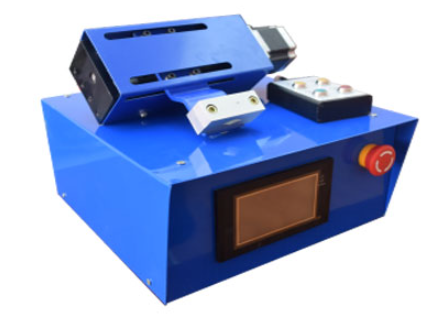 Welding oscillators are motorized machines that perform weave or oscillation welding. If you ought to automate your welding process, a welding oscillator is what you would need.
What are the Parts of Welding Oscillators?
Different welding oscillators have different parts, and it's depending on the type of machine.
However, some of the most common parts of a welding oscillator include:
Remote Connector

Oscillation Slide (Locomotive Movement)

Control Box (Operating Mechanism)

Power Cable

Connection Cable

Digital Data Display
What is Welding Oscillation?
From its term, oscillation is the range of movement from left to right – side-to-side. Oscillation welding is the rapid movement of the electrode in the form of an arc. The movement is seen to be from right to left or vice versa.
Why Do Welders Oscillate a Welding Process?
Welders prefer using welding oscillators because of their ease of use and accuracy. If you're looking for better and more accurate work, oscillating your welds should do the trick.
Furthermore, most welding oscillators are automated and can help you get better results.
Are There Usual Patterns From a

Weld Oscillator

?
Yes, there are common welding oscillation patterns that welders utilize. As a matter of fact, the most common ones that you can use are:
V Pattern

Circular Pattern

C Pattern

J Pattern

T Pattern

Figure 8 Pattern

Straight Stepped Pattern

Square Pattern

Zigzag Pattern

Upside Down V Pattern
Note: These are only the most used patterns in the industry; there are a lot more. The pattern depends on the purpose of your welding and the results you want to see for your project.
What are the Advantages of Welding Oscillators?
By using a welding oscillator, a welder can look forward to the following advantages:
Better and Heightened Productivity
Since you wouldn't be controlling it all the time, you can just assist it if it goes out of the direction. In this time, you can work on other things like assembling the next part of the weld, etc.
Higher Quality Of Weld: Uniform and Accurate Appearance
Because it's automated, you can expect that the appearance of your weld will be uniform.
In addition to that, its quality will be better than a manual welding process.
Reduction of Spatter
Because the heat input is more controlled, the spatter from the weld is greatly reduced. You wouldn't have to worry about too much spatter on the surface. This also means fewer chemical reactions that can be dangerous for the welder.
These are just some of the key advantages of using a welding oscillator. There are others that would depend on your project.
Ease of Operations (Especially In Multi-Pass Welding)
You'll be less fatigued and tired, and you can trust the automation to produce accurate welds.
Find the Best Welding Oscillators
OLIVTE offers the Welding Oscillator-BD Series. They have the following features:
Easy to handle and reliable.

Signal input & output connector port to supply automatic welding.

PLC control system provide a reliable environment

MIG, MAG, TIG supply
If you are interested in them, please contact us freely!