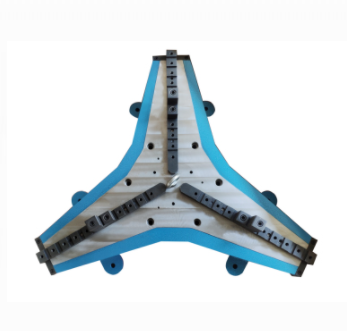 The welding chuck is a fundamental part of the automated welding positioner, it requires constant maintenance and upkeep, when special scenarios take place, the frequency of welding upkeep has to be boosted. This can substantially expand the life span of the welding chuck and enhance job efficiency. The proper upkeep approach of the welding chuck is as complies with.
Maintenance Method:
1. Struck molybdenum disulfide grease (the color is black) a minimum of once daily as well as put the grease into the welding chuck nozzle up until the oil overflows the jaw face or the internal opening of the welding chuck (inner hole protection sleeve and attaching nut).
2. After the chuck is utilized, the welding chuck body and the slide surface have to be cleaned up with a device such as a wind gun. This can make certain that the welding chuck still has excellent accuracy after long-term usage, so routine lubrication of the welding chuck Work is extremely essential.
3. When the operation is finished, the air gun or comparable devices must be made use of to clean up the welding chuck body and the slide surface.
4. In order to stop the inner corrosion of the welding chuck, the holding force is decreased, and the work surface can not be clamped, so it is best to utilize reducing oil with an anti-rust result. Using cutting oil can stop the internal corrosion of the welding chuck.
5. Examine each component for splits as well as use. Cut the cast iron a minimum of once every 2 months to completely cleanse it. If it is seriously harmed, it should be changed with a brand-new one instantly.
6. Eliminate and clean the welding chuck a minimum of every 6 months, keep the moving surface of the jaws tidy and lubricate, to ensure that the life of the welding chuck is boosted.
7. When the pressure of the welding chuck is irregular, the welding chuck is clamped under high pressure, which will minimize the life span of the welding chuck. Therefore, when the void of the welding chuck is discovered to be as well big, the new welding chuck must be replaced right away.
8. Various clamping techniques should be made use of for various work surfaces. If it is utilized to secure uneven workpieces, the welding chuck will be harmed.
In addition, we provide WPT series welding chuck which is easy to operate with features of a large clamp range and strong clamp face to meet the fixture requirements on big and heavy workpieces. If you are interested in it, please contact us!