A welding positioner is a device designed keeping in mind the welder's comfort. It helps reduce their fatigue as they can stand in one position and do their job. They do not have to move or bend as this welding positioner can rotate up to 360 degrees. The object or workpiece to be welded is adjusted on the welding positioner. Weld positioners are fitted by either pipe joints or valves. This is a basic reason why it finds a wide application in industries that use metal fabrication or CNC machining to shape metal parts or components. This post discusses the functioning, benefits, and applications of weld positioners and more.
A Brief Discussion on the Working of Industrial Weld Positioners
The working principle of a weld positioner is the same for all workpieces whether big or small. They form a plane of rotation, which is perpendicular to the floor. You can place large sets of tooling on these positioners. However, a weld positioner is more than just a rotating table. Its capacity depends on the static torque output limits. It can rotate at huge speeds bearing a significant amount of weight.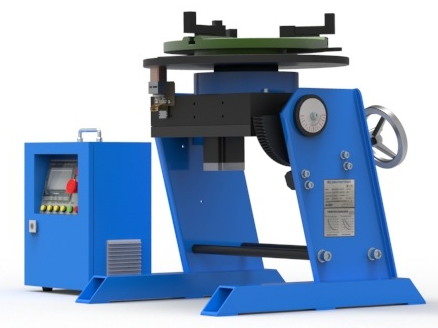 Pointers to Know When Working on Weld Positioners
Here are some things workers should keep in mind when welding on a weld positioner:
ㆍConsidering the center of gravity (CoG): The center of gravity is the point where the mass of an object is held. So, when you select the positioning weld, it is important to consider the center of gravity of that workpiece along with its size and weight. This facilitates an equal balance of the workpiece on all axes. This also determines the speed of rotation of the table. CoG will change when the welder adds parts of various weights and sizes to the positioner. This point also needs to be considered.
ㆍCorrect attachment of the workpiece: The way in which the workpiece is anchored onto the welding positioner is a crucial factor because this is also the way in which it would separate once the task is done. Some specific tasks which need to be repeated to produce parts for typical applications use unique production fixtures. Other than this, for round-shaped workpieces, usually, a three-jaw chuck may be used for attachment to the positioner. Some pieces need to be bolted. So, this needs to be figured out according to the shape and size of the workpiece.
ㆍFlat even surface: Ensure that the whole weld positioner unit is mounted onto a flat, even surface. Else, the workpiece may fall off, and this could be dangerous. You can mount the positioner vertically onto a workbench or a stand; however, it must be fastened well.
A Few Reasons to Use Weld Positioners
There are several benefits of weld positioners apart from the improved comfort level of the worker. Here are some of them: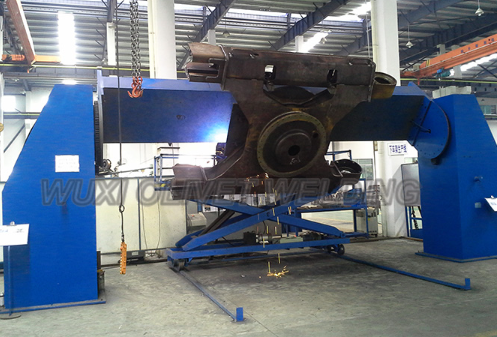 ㆍImproved quality: The setting of a weld positioner facilitates accuracy; this means that there are low chances of error by a worker.
ㆍWorker safety: The design of a weld positioner ensures workers' safety. This is because the workpiece to be welded is anchored well in the positioner so that it does not move. Instead of anchoring the part if we chain it or sling it, there are chances of uncontrolled motion, which may be dangerous.
ㆍReduced fatigue: The design of the welding positioner allows a worker to stand in one position and work. It is adjusted to their height and comfort level. Hence, their fatigue or strain is bound to decrease and would help improve productivity.
ㆍSmall footprint: These weld positioners can be adjusted in compact spaces, and this helps reduce the clutter on the production floor.
ㆍSemi–automatic functioning: Weld positioners can be used as a semi-automatic machine by connecting it to a power source. This helps increase the speed and in turn the welder's productivity.
What are the Different Applications of Weld Positioners?
Weld positioners are commonly used in many industries where welding and fabrication are required. Here are some of the application areas of weld positioners:
ㆍRotary positioning
ㆍRotation of parts for assembling
ㆍMounting of welding equipment
ㆍWelding of shafts, wheels, pipes, and more
ㆍRotating workpieces with huge offset loads
If you are looking for welding positioners for your industrial application, ensure you source them from an authentic manufacturer and supplier. Olivet is one of the leading manufacturers and suppliers of automatic welding equipment. The company provides welding positioners with different specifications to meet customer requirements.