Light-duty Positioner - HBJ-CNC Series
---
Pratical and Versatile
Olivet has a comprehensive range of positioner for automatic welding. These very versatile handling tools enable welding to be carried out in the optimum positions to benefit the quality of the work. Olivet's HBJ-CNC Series light duty welding positioners are with capacities ranging for 50 to 300kgs.
Features

l For annular welding, cutting, polishing and assembly.
l Easy to set up a small welding center equipped with quick chuck, torch holder and roller supports.
l PLC + touch screen to ensure fully auto welding control.
l 4 welding models and 2/4 cycles for free choose.
l Kinds of extended devices, pneumatic torch holder, cone and welder connecting delay control
l High frequency protection on electric box
l Compact and robust design, easy to operate.
Scope of Delivery

A. 1 Body
B. 1 PLC + tourch screen electric box
1 control foot switch
Main Technical Parameters
Model

Horizontal load

Vertical Load

Rotation speed

Tilting range

Table dia.

Table center hole

HBJ-CNC50

50 kg

3

0 kg

0-9 rpm

0º -90 º/ manual

Ø315 mm

Ø25 mm

HBJ-CNC100

100 kg

50 kg

0-9 rpm

0º -90 º/ manual

Ø400 mm

Ø45 mm

HBJ-CNC200

200 kg

100 kg

0-5 rpm

0º -90 º/ manual

Ø400 mm

Ø 45 mm

HBJ-CNC300

300 kg

200 kg

0-5 rpm

0º -90 º/ manual

Ø500 mm

Ø 90 mm

PLC+ touch screen + stepper motor for fully automatic welding


Control touch screen panel setting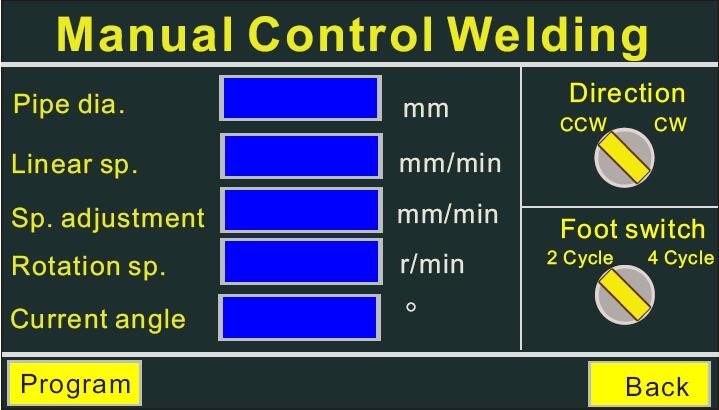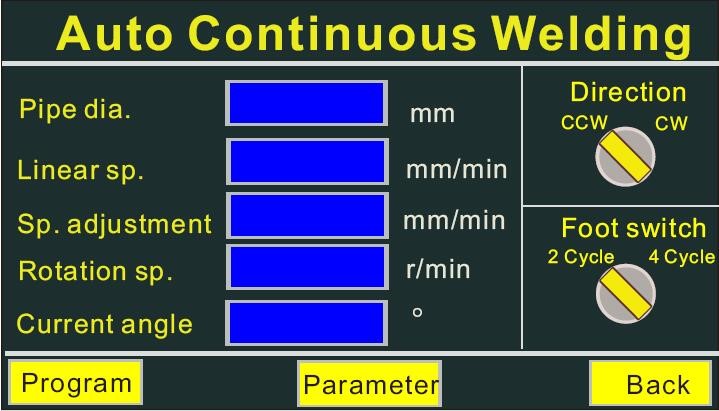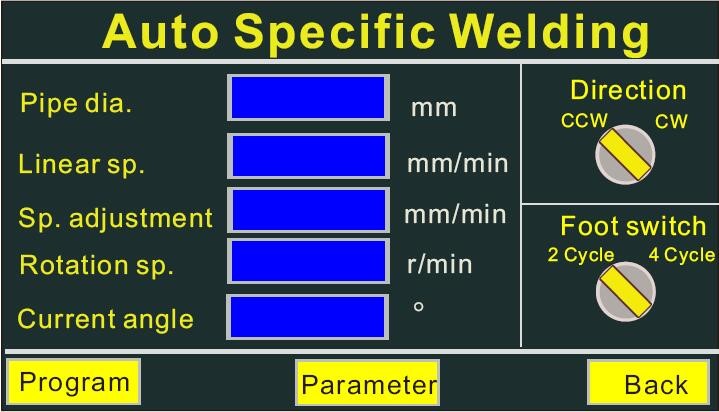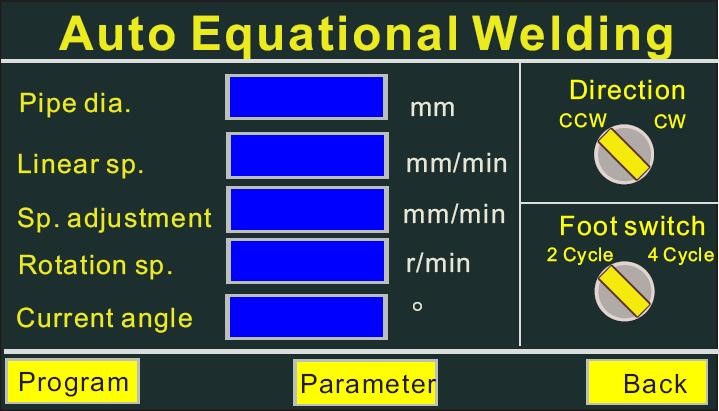 Rich Extended devices
1. Quick Chuck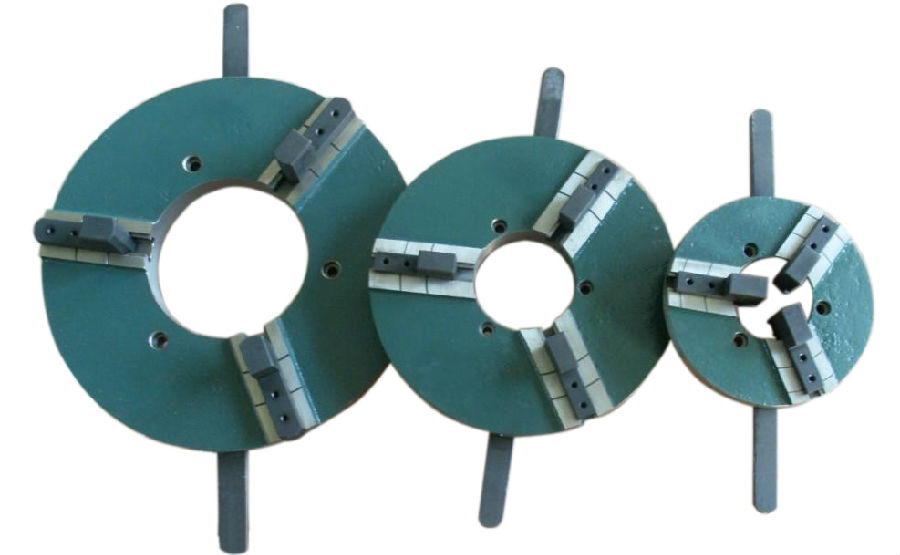 | | | | | |
| --- | --- | --- | --- | --- |
| Model | Load/ clamping capacity | Inner dia. of clamping | Outer dia. of clamping | Clamping range with add. jaws |
| WP200 | 30 kg/ 200 kg | Ø110-210 mm | Ø20-130 mm | Ø5-300 mm |
| WP300 | 120 kg/ 250 kg | Ø170-280 mm | Ø80-190 mm | Ø10-400 mm |
| WP400 | 240 kg/ 350kg | Ø250-380 mm | Ø120-250 mm | Ø20-500 mm |
2. Stand torch holder assembly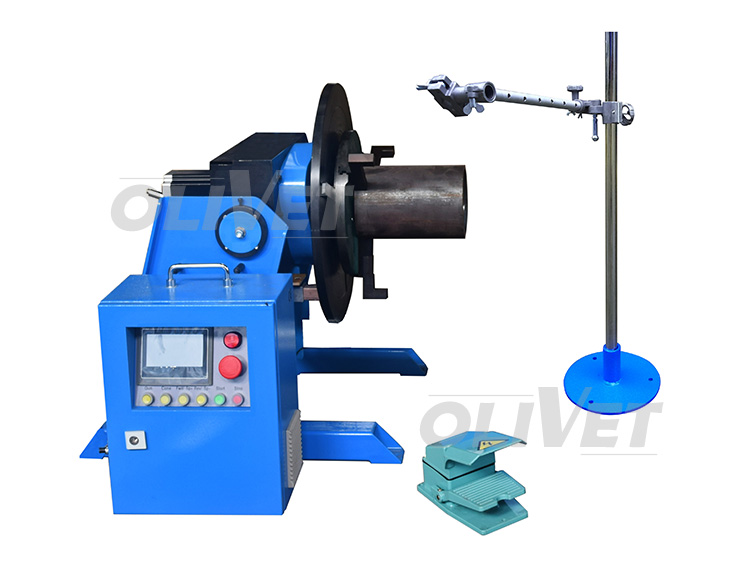 | | | |
| --- | --- | --- |
| Model | Vertical stroke | Horizontal stroke |
| TH-001 | 1000mm | 400mm |
3. Manual torch and manual pneumatic cone assembly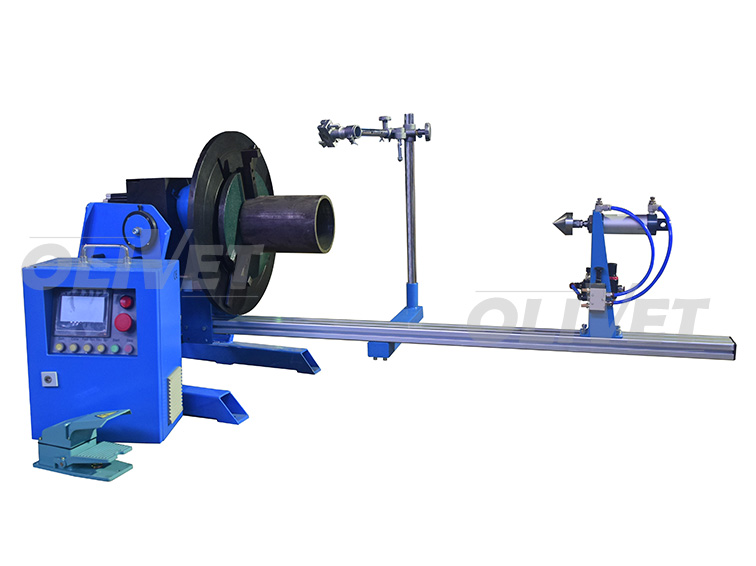 | | | |
| --- | --- | --- |
| No | Item | Parameter |
| 1 | Torch holder | 3 axis adjusting |
| 2 | Pneumatic cone | Airtac pneumatic cylinder with manual valve |
| 3 | Aluminium track | European standard 1500m |
4. Automatic pneumatic torch holder and cone assembly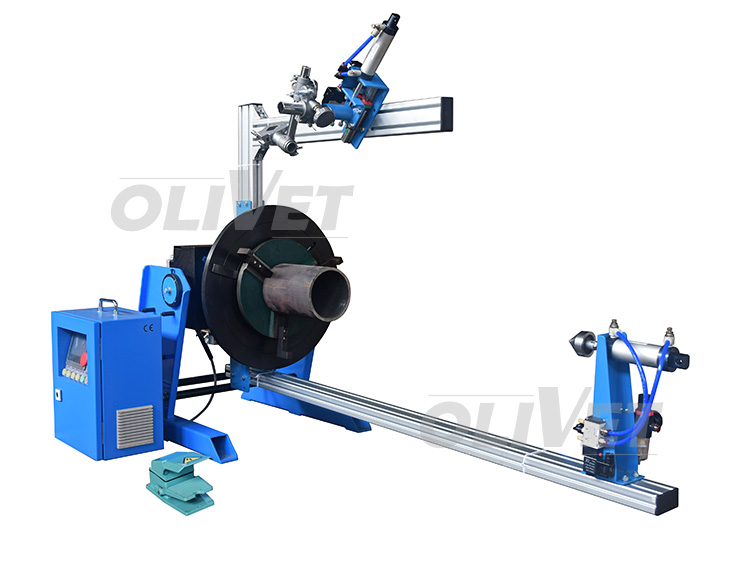 | | | |
| --- | --- | --- |
| No | Item | Parameter |
| 1 | Auto pneumatic torch holder | 3 axis adjusting; Airtac pneumatic cylinder with magnetic valve |
| 2 | Auto pneumatic cone | Airtac pneumatic cylinder with magnetic valve |
| 3 | Aluminium track | European standard track; 1200mm for cone and 400/800mm for torch holder |