Welding equipment is used widely in many field. Do you know the principle of selecting welding positioner.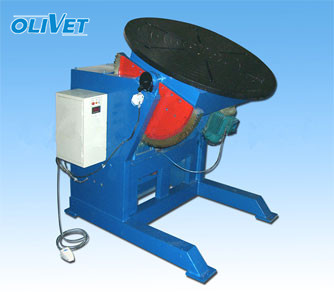 The principle of selection has the following three points:
The first principle of the workpiece; the second principle is to facilitate the welding; the three principles are easy to operate.
1. Workpiece applicable principles
Shape differences between different structural parts of construction machinery large displacement demand during welding are different, and therefore should be based on the structural characteristics and requirements of welding welded structure, and select the appropriate welding positioner.
2. Easy welding principle
According to manual welding job status, the selected welding positioner can be confidential any member of a welder to weld flat welding position welding or boat to avoid vertical welding and overhead welding, welding quality assurance.
3. Easy operation principle
You should choose safe, reliable, open and good, low operating height, compact welding positioner, in order to facilitate workers to operate and welding positioner display. If the welded structure positioner welding operation a higher altitude, the workers can be welded by way of booster, can also be equipped with hydraulic lifts height position adjustment.