The slow growth of aerospace, defence and ship building industries in the recent years is a challenge to the growth of welding equipment market. The players in the welding equipment market has also the potential opportunity in welding equipment for non-metallic materials. An increased emphasis on welding efficiency is leading to the growth in demand for highly efficient welding technologies and products.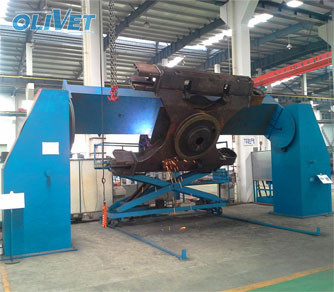 The global welding equipment market is witnessing a shift from manual welding positioner to automatic welding positioner. Automation of the welding process with the help of automation software and development of such automatic welding management software is a key technology trend, amongst the industry players. Semi-Automated welding equipment includes Robots, Welding Positioners, Lathe type welders and Progammable orbital welding equipment.
The Welding equipment market is segmented on the basis of technology, equipment, end-user industry and geography. Arc welding equipment and oxy-fuel welding and cutting are the two major segments of welding market on the basis of technology. Arc welding segment is further sub-segmented into gas tungsten arc welding (GTAW), submerged arc welding (saw), gas metal arc welding (GMAW), flux-cored arc welding (FCAW) and shielded metal arc welding (SMAW). Further oxy-fuel welding and cutting segment is sub-segmented into ultrasonic welding (USW), laser beam welding (LBW) and resistance welding (RW), among others.