??Welding positioner??, which we can simply to understand it, it is to change the welding position, you can make vertical welding, overhead welding, etc. Here I will share 5 charactors of it with you.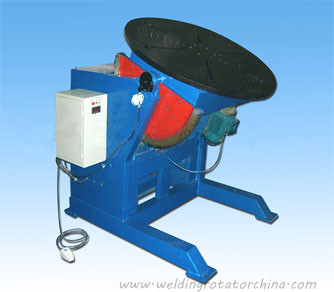 1. The use of variable speed drive, wide speed range, high precision, starting torque;
2. Recessed steel core rubber surface specially designed rollers, friction, long life, high carrying capacity;
3. Characteristics of self-alignment welding turning-roll what combination box base, rigid, strong carrying capacity;
4. Advanced manufacturing technology, each shaft hole straightness, parallelism is good, minimize the runout of the workpiece caused due to lack of precision manufacturing;
5. The welding positioner automatically adjust the angle of the roller bracket according to the size of the diameter of the workpiece, and the rotary drive to meet supporting different diameter of the workpiece.