In China, welding positioner has quietly become an indispensable equipment in manufacturing industry, it is classified as welding auxiliary in the field of welding.
In recent years, this products in China's construction machinery industry has made significant development, access to a wide range of applications.
In people's eyes, welding positioner may think is an insignificant product. However,there are hundreds series hundreds series of welding positioner in the internationalarena.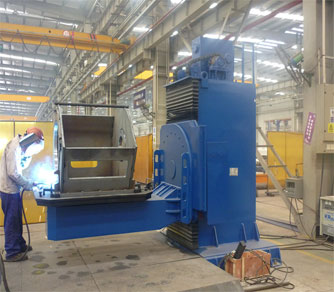 In general, most of the manufacturers of producing welding machine operator, roller stand, welding systems and other welding equipment can produce welding positioner.
However, the enterprises which make welding positioner as the leading products are very rare.
In our company, the welding positioner is one kind of our main products. You can use our products without any doubts.