Hydraulic Welding Positioner - HYD Series

---

Stable Rotating Process

Olivet company has a comprehensive range of positioner for automatic welding. These very versatile handling tools enable welding to be carried out in the optimum positions to benefit the quality of the work. Olivet's positioners are with capacities ranging for 100 to 200,000kgs.

HYD Series positioners are the best solution to solve the problem of lifting, rotating and tilting demanding work pieces. Height, angle and speed are all adjustable. They have infinitely variable height control as a result of a hydraulic cylinder and remote control of all functions.

Scope of Delivery


A. 1 Main body

B. 1 Hydraulic system

C. 1 Electric control system

1 control panel

1 remote pendant

1 foot switch

Main Technical Parameters

| | | | | | | |
| --- | --- | --- | --- | --- | --- | --- |
| Model | Max. load | Gravity distance (G) | Eccentric distance (E) | Rotationg speed | Tilting range | Table diameter |
| HYD-06 | 600 kg | 250 mm | 200 mm | 0.1-1 rpm | -45?-135? | 900 mm |
| HYD-10 | 1000 kg | 250 mm | 200 mm | 0.1-1 rpm | -45?-135? | 900 mm |
| HYD-30 | 3000 kg | 300 mm | 200 mm | 0.05 – 0.5 rpm | -45?-135? | 1400 mm |
| HYD-50 | 5000 kg | 300 mm | 200 mm | 0.05 – 0.5 rpm | -45?-120? | 1500 mm |
| HYD-100 | 1000 kg | 400mm | 200mm | 0.05 – 0.5 rpm | -45?-120? | 2000 mm |
| HYD-200 | 2000 kg | 600mm | 250mm | 0.05 – 0.5 rpm | -45?-120? | 2000 mm |
























Note
Please note when you select your Positioner, the gravity center and eccentricity of your work-pc including chuck.
The below two figures show HBS10 positioner's relationship of gravity center distance and Eccentricity distance with work-pc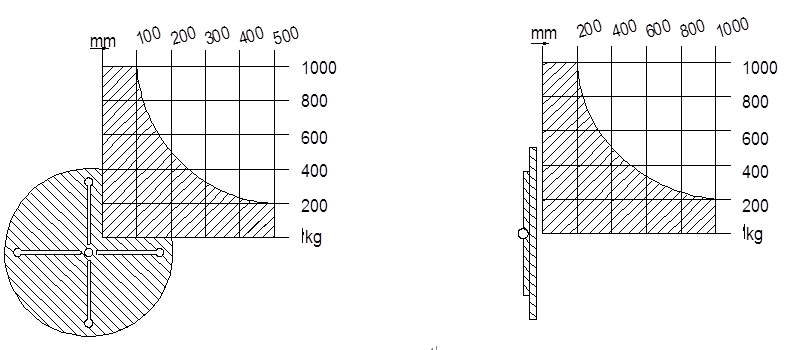 ?
Gravit (G) and Eccentricity (E) Sketch

Optimal Positioner



Whether you want to weld by hand or automatically, the HYD series positioner allows for welding g in the optimum position, so that work hours are reduced with better quality.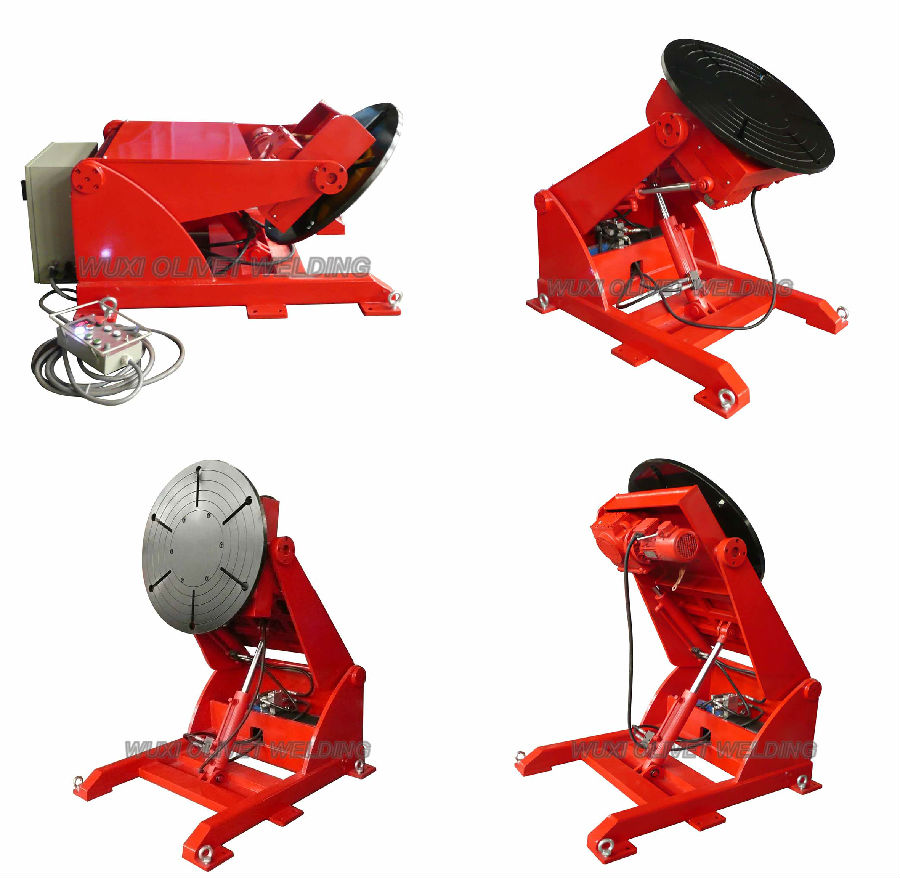 Application