Welding rotators include anti-channeling welding roller, self-aligning welding rotator, conventional welding roller, and other types.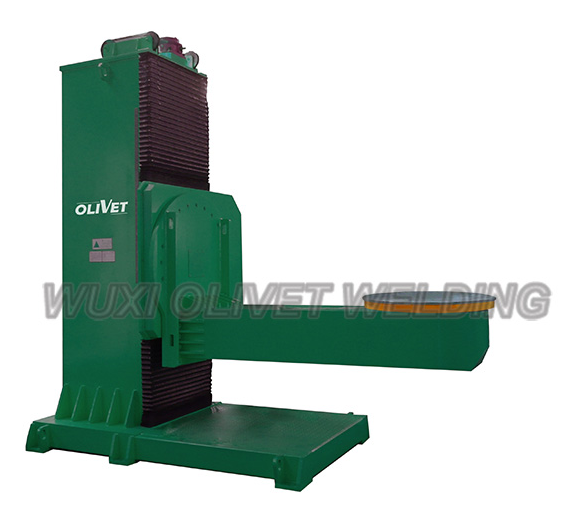 ● Anti-channeling welding roller
On the basis of the conventional roller, the roller of the driven framework is comprised and down. The photoelectric encoder is made use of to spot the quantity of workpiece motion. The system controller controls the training of the driven roller. The displacement detection frame is put at one end of the work surface, and the detection wheel is pushed versus the end face of the work surface (completion face must be processed). The detection wheel can turn with the work surface. When the workpiece relocates axially, the detection wheel will adhere to the work surface, photoelectric inscribing The detector identifies the activity quantity as well as the direction of the work surface, and also its signal is input to the system controller for handling. The controller will certainly adjust the elevating stroke, elevating speed, and also raising interval time of the driven roller according to the amount of pulsation, as well as control the surge or loss according to the pulsation direction. The motion of the workpiece always fluctuates in between -1.5 mm as well as + 1.5 mm. By doing this, the motion of the workpiece is restricted to a particular variety, which can satisfy the demands of welding.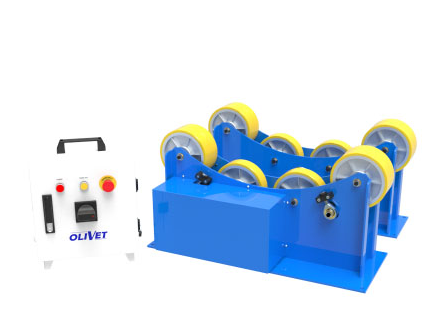 It is a displacement device that makes use of the friction in between the active roller and also the weldment to drive the work surface to turn. The positioner can automatically change the swing angle of the wheelset according to the size of the work surface, as well as can instantly adjust the center. When matched, the inner and also outer longitudinal and also inner as well as external circumferential seams of the work surface can be welded. This product is commonly used in wind power, pressure vessel, petrochemical, pipe, steel framework, boiler, shipbuilding, emerging fixing, and other industries.
● Conventional welding roller
It includes one active as well as one passive. The active roller is driven and also run by 2 electric motors independently. Through the speed controlling motor, the speed controller realizes the step-less rate change through regularity conversion rate regulation or electromagnetic speed regulation. The straight speed of the work surface rotation is 6-60 m/ h, which can meet the requirements of different welding such as hands-on welding, automated appearing welding, automatic submerged arc welding, and also various captivating of the work surface. The pitch of the rollers can be changed through the screws to satisfy the welding needs of work surfaces of different specifications.
We are a welding rotators supplier, please feel free to contact us if you need them.