Routine Maintenance Of Welding Rotator
Since the welding rotator is a welding auxiliary equipment, it is often used for the inner and outer ring joints of flexible workpieces and the main welding of the inner and outer longitudinal joints.
The main components of the welding rotator are the bracket, the driving roller, the transmission device, the driven roller, the base, and the driving device of the power unit. Let's take a look at the daily maintenance work of the welding rotator!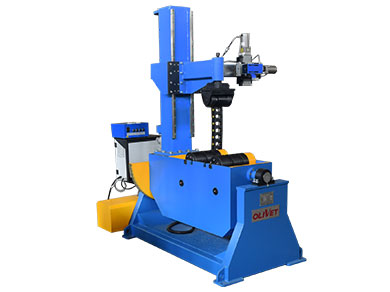 1. Before use, the obstacles on the welding roller frame should be removed, and no fire or oil should be touched.
2. For rolling bearings, it is best to add lubricating oil on the bearings, and sodium-based grease can be used.
3. When using it for the first time, remove the gear from the shield and apply a proper amount of grease on the gear.
4. Cycloidal pinwheel reducer, you need to add a proper amount of grease before use, and when you replace it, you need to clean the remaining oil.
5. In order to ensure that the equipment can work better, lubricate all the transmission parts regularly.
We are welding rotator suppliers. Please feel free to contact us if you are interested in our products.