We will talk about Rotating Type Welding Positioner. The welding station automatically circulates and delivers, the operator always loads and unloads the parts at a fixed position, effectively reduces the labor and logistics intensity of the operator, the whole set of equipment welding products have strong compatibility, and the automatic welding has strong expansibility; high overall configuration, avoiding the interference of fixture, effectively ensuring high quality welding.
It is suitable for the welding of small and medium-sized hardware parts with welds distributed in multiple faces, and the workpiece can be turned over automatically with plus or minus 360 degrees. No matter it is a straight line, curve or arc weld, it can ensure the welding posture and accessibility of the welding gun; full precision servo and RV Reducer control, high repetition accuracy, fast rotation speed, long service life .
The workpiece has a fast turnover speed, which can effectively improve the welding efficiency, realize symmetrical and cross welding more flexibly, and reduce the deformation after welding heating .
Standard fixture transition plate mounting frame is reserved for the deflection frame .
Standard interface is reserved for quick combination of manual clamp, pneumatic clamp and electronic pneumatic clamp .
Special oil injection hole and oil outlet hole are reserved for the positioner, which is very convenient for the later stage;
See the introduction of Weisheng standard unit for main standard units.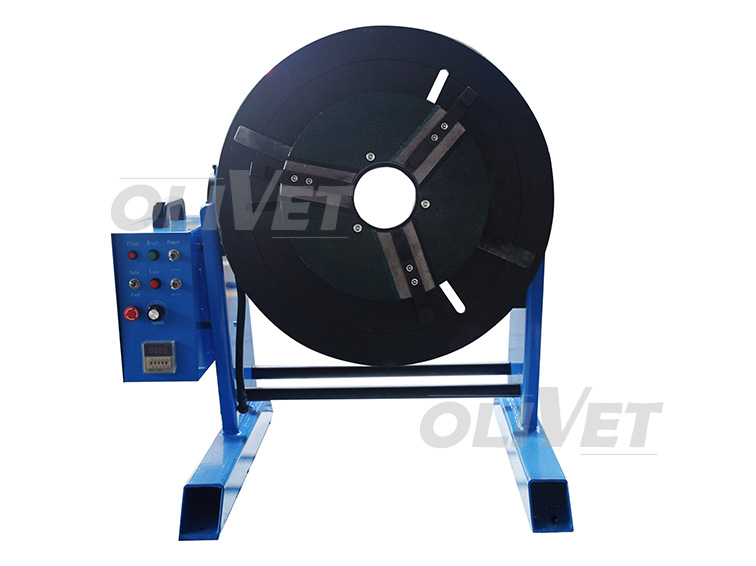 The picture above is our HBJ-S Pipe Welding Positioner, welcome contact to us for more informaiton.