5 Automatic Welding Techniques
The welding industry has adapted to the latest technological advances. Robotic automatic welding has had a significant impact on the manufacturing and construction industries.
A welding robot can provide you with consistent, repeatable, high-quality welding that lasts for several hours. Using machines to support your process means you can provide work faster without the need for additional labor and resources.
Here are 5 automatic welding techniques we need to help you get started:
1. Learn the basic knowledge of automatic welding through research and tutors
You can watch the video or read articles about welding manipulators and machines. Having a tutor is more interactive than learning through pure research. Errors in the learning process will be reduced.
2. Safety first
This may be the second method, but you should prioritize security anyway.
Welding is a very dangerous process, especially if you like semi-automatic welding. It is always wise to invest in safety equipment such as helmets, gloves, work clothes, holsters, welding aprons, and safety shoes.
In addition, you must not only wear the right equipment but also ensure safety. You should also pay attention to your surroundings. Make sure your working space is large enough. Before starting welding, equipment and materials should be prepared. Of course, the workspace must be properly ventilated.
3. Understand the difference between semi-automatic and fully automatic welding
There are two sub-categories of automatic welding.
Semi-automatic welding requires the operator to manually load and start work. This type of automatic welding is designed to improve the welding process and does not require a skilled operator to take over completely. This is a more common choice for welding automation.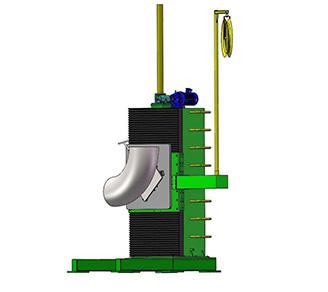 Welding positioner
In fully automatic welding, the machine is responsible for the entire work process. In this case, the operator will observe the entire welding process while ensuring that the machine is working properly. This type of welding is mainly used in industries involving large-scale manufacturing.
It is important to understand the difference between the two so that you can know which area you should focus on.
4. Improve skills
Automatic welding is a technical skill that needs to be learned and mastered very much. It requires you to have most of the basic knowledge of manual soldering.
Automatic learning will significantly improve your work efficiency and produce more quality results in a shorter time.
After learning the basics, try to master them. Always eager to learn and become the best welder!
5. Invest in suitable automatic welding equipment
Investment in automatic welding machines can be very expensive, especially for companies that are just starting out.
Small businesses do not need large-scale welding operations and can perform manual welding. They will invest in manual welding machines, some welding materials, and skilled welders. Compared with the cost of the automation system, these investments are small.
But in the long run, you might find it as expensive as welding automation. You still have to consider labor costs, maintenance and repairs, production waste costs, and emergencies in the store. For example, your welder had an accident during the welding process.