Today I contitue to talk about welding positioner for you.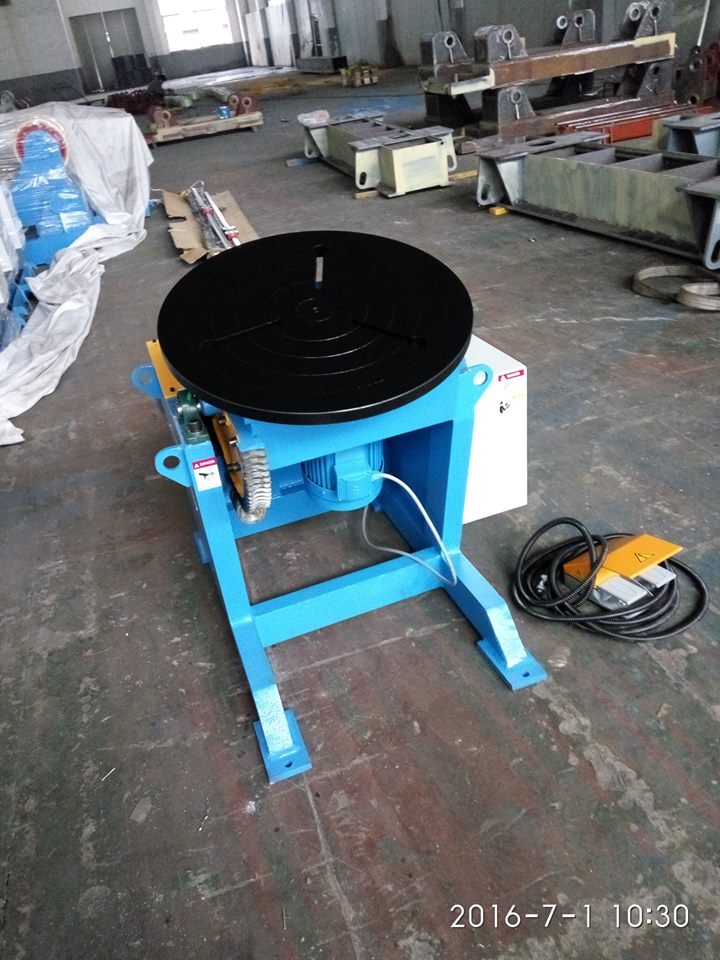 Safety is improved when the weldment is anchored to a suitable positioning device. Cranes, chains, slings, and other nonrigid methods of moving a part might create uncontrolled motion, which can be dangerous. With the help of a positioner, welders don't have to maneuver themselves underneath a possibly heavy weldment, reducing the risk of injury from falling sparks, slag, or parts.
While many welders are qualified to do overhead and vertical welding, downhand welds often require less training, allowing new welders to produce quality welds. Gravity helps the welder in a downhill weld, resulting in equal legs on fillet welds, smoother bead surface, and reduced cleanup and rework times.
By combining a positioner with a welding power source and a torch stand, a welder can perform semiautomatic welding that is productive and ergonomically friendly. The positioner holds the part and maneuvers it under a stationary torch. This torch can be fitted with a weaving device to allow oscillation to fill large gaps or V-grooves. Consistent speed and torch position improve the quality of the weld with greater repeatability. By using a communication cable between the integrated positioner and a welding power supply, the operator only needs to signal a start through a foot pedal or a start button, and the welding cycle will continue until the signal is automatically sent that it has completed. This method, typically used on a circumferential weld, can incorporate dwell times to create a puddle and fill the crater. The completed part is removed and another is started.