Welding equipment is used widely in many field. Selecting welding positioner can refer to the following: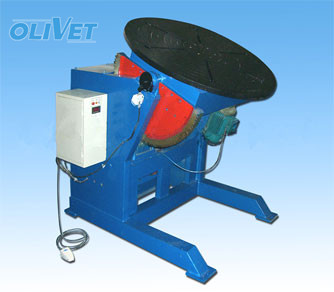 First, selecting open and easy to operate, tooling design to consider chucking the workpiece is simple and convenient, compact and small footprint welding positioner, workers operating height as low as possible, safe and reliable.
Second, the structural characteristics of welded structure according to the choice of a suitable welding positioner. Such as: the loader frame, roller frame available double column single rotation mode, the loader front frame optional L-type double rotary, loader bucket welding positioner can be designed into C double rotary, mining machine frame, boom and so on are available two-seater double rotary head and tail type, for some small assembly welding parts can be selected on the market has been serialized production base universal positioner.
Third, depending on the circumstances manual welding operations, to avoid vertical welding and overhead welding, welding quality assurance, the selected welding positioner function to be a member of any welding seam welding or boat to flat position welding.
Fourth, the construction machinery large welded structure positioner welding operation at very high altitudes, workers can be welded by way of booster. Welding climb the ladder selection directly affect the use of welding positioner, depending on the height to the availability of small stationary climb ladders, three-dimensional or two-dimensional mechanical electronically controlled automatic welding mobile lifts