Though many people said that they had been using welding rotator many years, they may not know how to maintain it. Then let me share you some tips for maintaining it.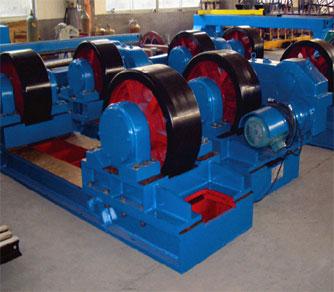 1. During installation and start up the welding rotator, the speed reducer must be filled with machine oil, the environmental temperature should below 0℃ is also necessary. The oil should be completely replaced after the first month in use, then changed every six months.
2.The welding rotator should be cleared before using. Rubber rollers would be better to keep away from oils and heat to avoid aging. If possible, one specific person should be assigned to operate and maintain the welding rotator.
3. To avoid damage to bearings, welding ground should not be placed on roller bed.