The New Social Network for businesses that is expected to imporve and facilitate the way we do business worldwide.
With the development of SNS in our life, we are in a internet society. We can make friends, send messages, play games in SNS. Furthermore, we can have business in SNS. Perhaps you think, only the fashion industrial are property to operate in SNS, the machinery industry can't exist. About 10years ago, maybe it is right.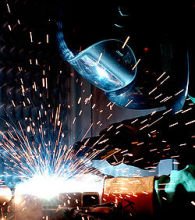 But now, you should lose that idea. Despite you are welding equipment manufacturer, you can find your customers in SNS. Why? Where there are people, there are requirements. Your welding turning rolls, welding positioners, can find market here. So, SNS would be a good way to expand your company internationally and for no cost, it will be a great way to advertise your company for free and spread worldwide.
As a welding equipment company, don't hesitate, take the time to expand your market.