Its function has not come into play (edge milling machine full digital control)
Domestic edge milling machine manufacturer in the welding process research and accumulation work is very limited, it is difficult to provide mature and reliable welding process support, resulting in domestic products in addition to the price and import products do not have a competitive advantage, most of the high-end market share is still occupied by imported welding machine. Because of the lack and disconnection of intelligence and welding process service, most of the welding equipment in our country are pure machines and equipment, and do not shoulder the responsibility of solving welding problems for welding users. Most of the foreign edge milling machines provide welding expert system for free or optional, allowing the operator to input welding material, thickness, groove form and other welding conditions to automatically generate welding process.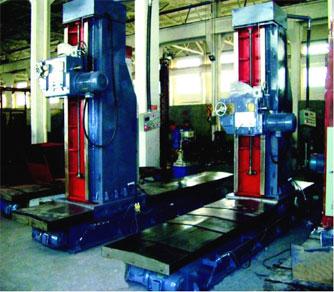 At present, China's edge milling machine equipment is gradually catching up with and close to the international level, China's edge milling machine equipment production varieties, complete products. The current ranges from more than 10 amps to 1250 amps, from schoolbag size to large burn-milling machine, from manual operation to intelligent welding robot. IGBT inverter and single chip microcomputer control technology are widely used in the edge milling machine equipment, and made into a more general controller, but thyristor welding machine still has a stable market; CO2 welder and MIG welder adopt precise control technology of drop per pulse more, which makes welding splash less, weld formation more beautiful and welding quality improved. The development of digital welder is valued by many scientific research institutes and large enterprises, and is recognized and welcomed by more manufacturers. The research of expert system, intelligent welding machine and welding quality monitoring and tracking system is more and more thorough, and the application is more and more common.