Plasma welding technology by Plasma Welding Center used in the production of industrial pipe: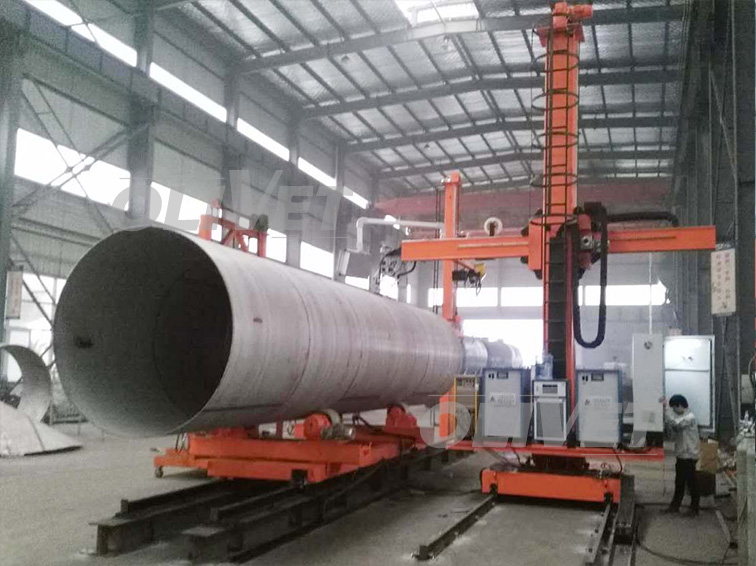 Plasma is in addition to solid, liquid, gas outside the fourth matter form, it is a fully ionized gas, by the negatively charged electrons, the positively charged ions and not a small number of ionization of neutral atoms and molecules. Plasma electrons and ions in the electromagnetic field in the high-speed directional movement under the action of high temperature, can be used as a new type of welding energy use.
It has the following notable features: one side welding type double, narrow weld, weld appearance, the welding speed is fast.
We supply Self-Alignment Welding Turning-roll and Plasma Welding Center. If you have demand, good price will give you.