Welding rotator is a device that drives the cylindrical weldment to rotate by means of the friction between the weldment and the active roller. Used on a number of large machines for heavy industry.
1, check whether the external environment meets the requirements, no debris interference.
2, operate on air without abnormal noise, vibration and smell.
3, the mechanical connections bolts loose, if loose, fastening before use.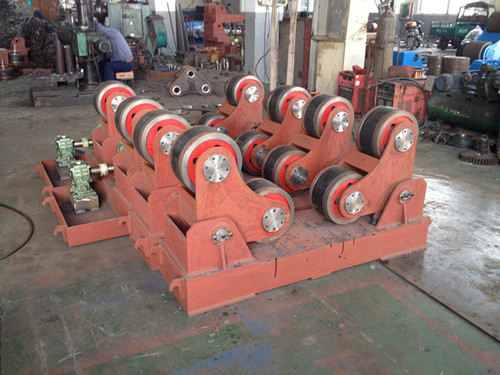 4, inspection group on the machine rail whether there is debris, hydraulic system operation is normal.
5, check whether the roller rotation is normal.
We can also supply the high quality Straight Cutting Machine, Welding Manipulator etc. If you need, welcome to contact us.