Welding rotator is mainly used for cylinder assembly and welding. If the height of the main and driven rollers is adjusted properly, the assembly and welding of the vertebral bodies and segments can be carried out without rotation.
For some non round long form weldments, they can be mounted in special ring clamps, and they can be welded on the welding rotator. The welding rotator can also be matched with manual welding to inspect and assemble the workpiece of the cylinder.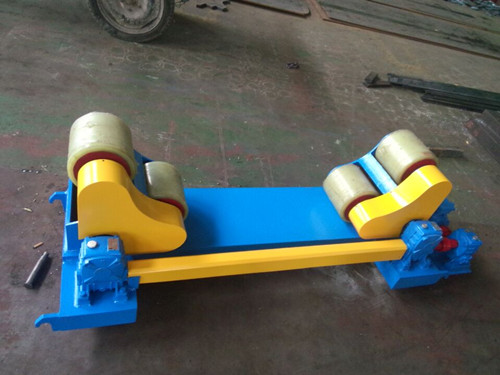 The use of welding rotator can greatly improve the quality of welding seam, reduce labor intensity and improve work efficiency.
We can also supply the heavy duty positioner, self aligning rotator etc. If you need, welcome to contact us.