The welding positioner is a device used to drag the workpiece to be welded so that it can be welded to the desired position for welding operations. What should we pay attention to when using welding positioner?
1, each weld size must conform to the drawing requirements.
2, welding edge and base metal bonding line must be well integrated and smooth transition. No welding defects such as fusion, crack and undercut are not allowed, and the welding defects should be controlled in a reasonable tolerance range.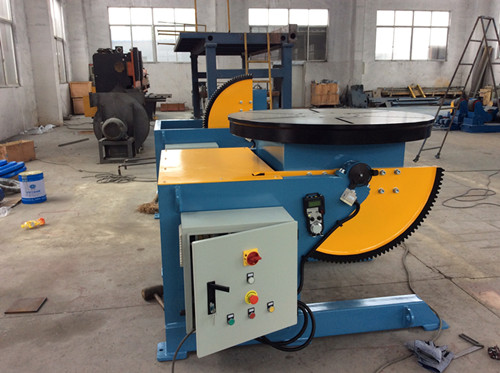 3, welding, pay attention to wind, every time before each application of welding, with compressed air blowing dust and oxide slag skin. And clean up the surface of the weld oil, to reduce porosity, to eliminate the edge of the fusion of undesirable phenomena.
We can also supply the high quality self-adjusting welding rotator, welding manipulator etc. If you need, welcome to contact us.