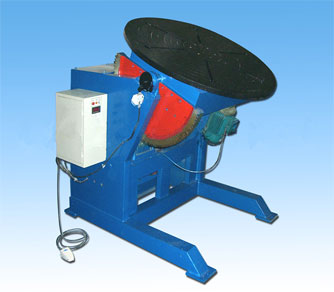 1. Select the appropriate welding positioner according to the structural characteristics of welded structure.
2. Manual welding operations according to the situation, the selected welding positioner function to be a member of any welding seam welding or boat to flat welding position, avoid vertical welding and overhead welding, welding quality assurance.
3. Select open, and easy to operate, compact and small footprint welding positioner, workers operating height as low as possible, safe and reliable.
4. Engineering machinery large welded structure welding positioner operating height is high, workers can be welded by way of booster.