February, a special month, is coming! January of 2016 is pretty good to me, no matter what work, life, even love. Why I say February is a special month? In this month we will spend the Chinese Spring Festival, an important festuval for us Chinese. We stay together with our relatives, remembering our elders and greeting the spring.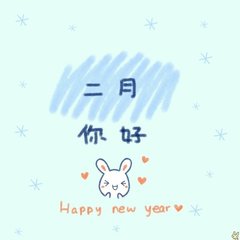 In the february, I will do the following:
1. Smile and laugh more
2. Learn more
3. Accept change
4. More creativity
5. Live how I want to
6. Love myself
Friends, come on! For a brand-new oneself!