Beem face milling machine is mainly contained horizontal transmission, horizontal slide table, vertical transmission, vertical rotating slide table, electric control system, etc.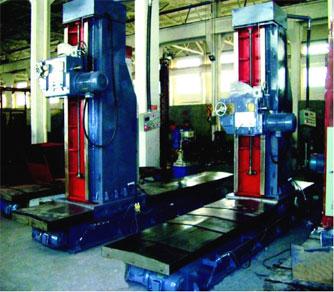 The uses of Beam Face Milling Machine are milling the end-face of rolled H-beam or box-beam and welded H-beambox-beam. It also can be used for the others material part end-face milling, which has simple structure, convenience operation, the good character as well as high efficiency, etc.
We produce high quality beam face milling machine, I'm sure you will satisfied that. You can contact us: E-mail sales@chinaolivet.cn.