Hi everyone, whether you are working or on holiday? If you are working, I will introduce the welding turning rolls for you. Welding turning rolls, also named welding rotator, is widely used in our life. Such as the water, which has cleaning treatment by boiler, the welding rotator can be used in boiler manufacturing. And there are many other fields can use welding turning rolls.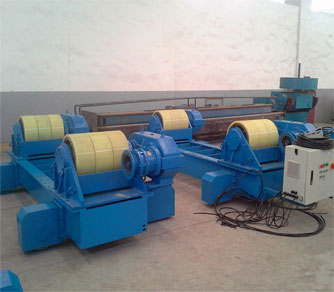 We are a professional welding equipment factory in China. In our company, there are two kinds of welding rotators: self-adjusting welding rotator and adjustable welding rotator. Whether can self-adjusting is their difference.
The quality and customers satisfaction are our pursue all the time. If you have any needs, please feel free to contact us. Email: sales@chinaolivet.cn.