Welding manipulator are widely used in welding working. A multifunctional welding manipulator can help workers high-efficient work. Except the high technology of the welding manipulator, advance structure design is also needed. For example, if the structure is not reasonable, it can only used in little situations. However, if its structure are perfect, it can used in variety kinds of circumstance.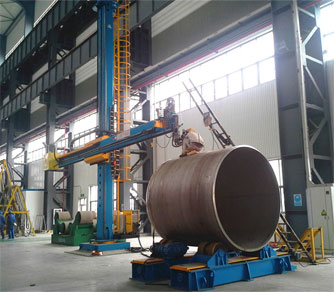 In our company, the welding manipulator is advance structure design, multi-functions and easy operation. Then increasing production capacity and assure the quality.
Choose Olivet, you won't regreted it. You can also find the welding rotator, welding position here. If you have any questions, please feel free to contacts.